A Robust, Transformative Pipeline of Wholly Owned Assets1
Adagene's purpose-built technology platforms have generated a pipeline of potential first or best in class therapeutic assets with unique MOAs.
Global partnerships and investments attest to the strong science underlying our pipeline and its potential to produce novel single-agent and combination therapies.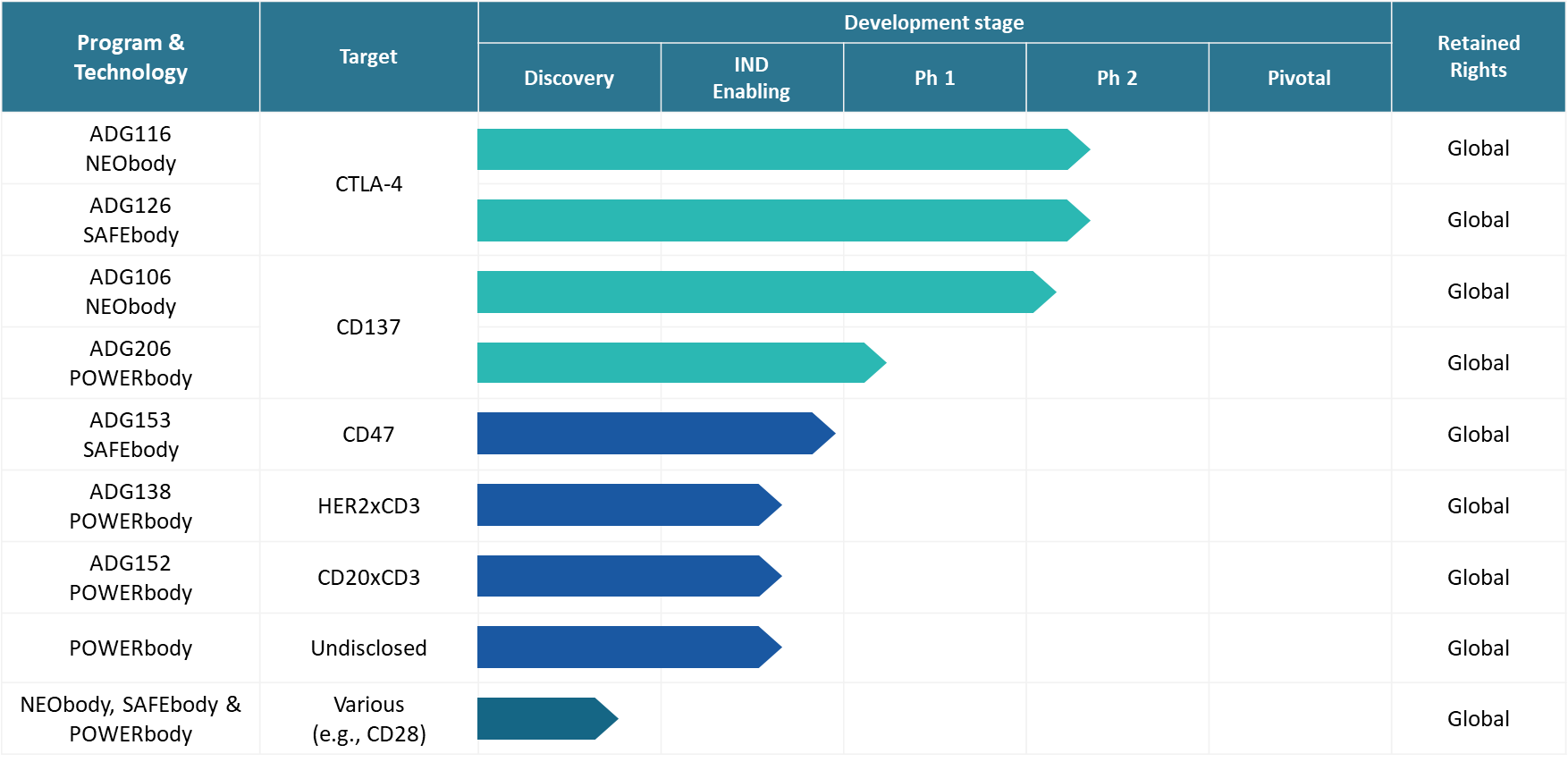 Our POWERbody platform integrates SAFEbody precision masking with various antibody-based modalities to further enhance efficacy and safety
Notes:
1 Two additional candidates derived from Adagene's AI-powered antibody platform are in development by other entities.  These include ADG104, an anti-PD-L1 antibody in phase 2 development by Sanjin, and ADG125, an antibody targeting CSF-1R in phase 1 development by Dragon Boat Biopharmaceutical.